Serra Exceptional Experience: Why Serra Honda Champaign?
Serra Exceptional Experience
At Serra Honda Champaign, our team strives to provide each customer with a unique and satisfying dealership experience during each visit. Over the years, the Savoy community has come to know and love Serra Honda Champaign due to the attentive, helpful, and friendly customer service that we provide. First-time buyers have become lifelong customers, and our repeat service guests say that this is the reason they continue to visit us over and over. With that being said, this is what we call the Serra Exceptional Experience.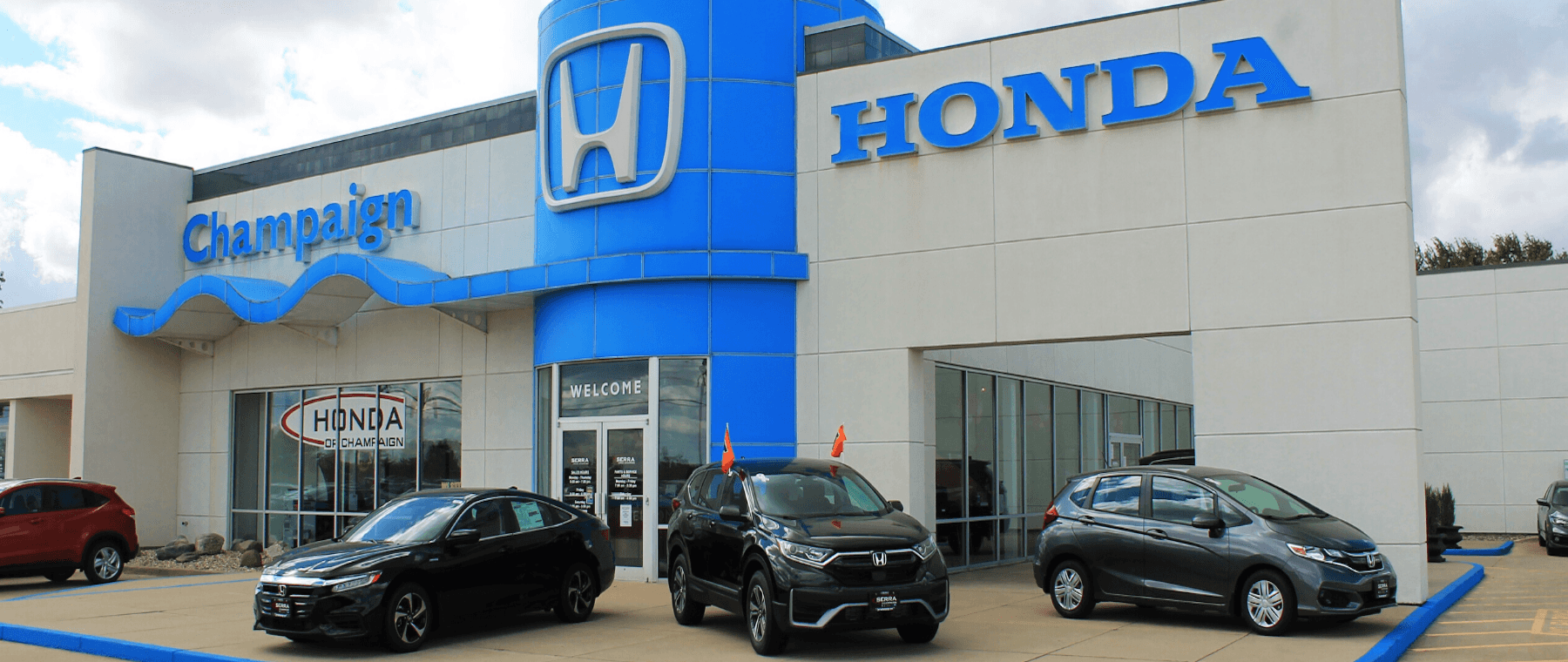 Why Choose Serra Honda Champaign?
At Serra Honda Champaign, our mission is to serve and serve well. Whether we are serving our customers at our dealership or serving our community, Serra Honda Champaign strives to lend a helping hand.
" Whether it's taking a moment to provide a free car wash, giving someone a bottle of water and a snack, a ride across work or home, or a good old-fashioned smile and a word of encouragement, we are your choice for your automotive needs." – Ben Quattrone, Managing Partner of Serra Champaign
At our dealership, you will find a friendly staff of sales associates that are ready to help you find your next Honda car, truck, or SUV. Our inventory includes over 150 new Honda models and over 170 used vehicles from various makes and models. Our dealership also houses a service center that provides shuttle service, pick up and delivery, and monthly service specials to make your experience with Serra Honda Champaign more enjoyable.
In addition to our outstanding dealership service, we pride ourselves on being actively involved in the Champaign community. Our dealership works with various organizations throughout the community including the Women's Heart Association, the Wounded Warrior's Project, the Champaign County Humane Society, Parkland College Tech Program, Habitat for Humanity, and more!
About Serra Honda Champaign
Located at 100 Burwash Ave in Savoy, IL, Serra Honda Champaign, is your premier Honda dealership in Champaign county. Whether you are on the hunt for a new or used Honda, our dedicated sales team is here to make your car-buying experience fun, easy, and affordable.
As a part of the Serra Automotive family, our motto is simple, a Serra Exceptional Experience is what you'll get when you shop with us! Browse our new and used inventory online, trade-in your vehicle, or schedule service quickly and easily. At Serra Honda Champaign, we're here to help you get into the perfect fit for you. Call us at 217-600-4233 to schedule your test drive or to speak with our expert sales staff today!