One Price Promise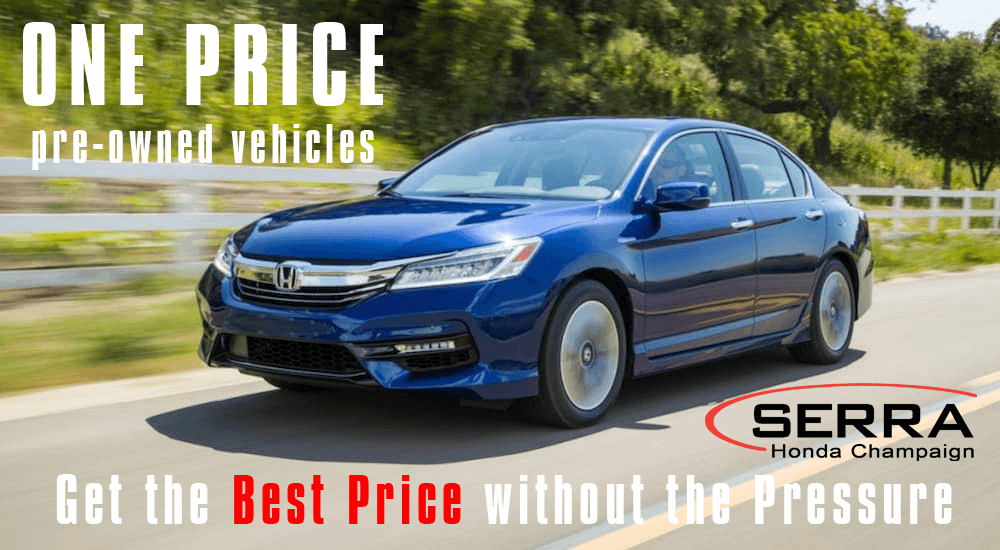 The One Price Promise…
Come Experience our No-Haggle, No Hassle Buying Process !
The One Price sales experience is revolutionizing the automotive industry by delivering an honest and transparent car buying experience that our customers want and deserve. We're making car buying more ethical, fair and stress-free by offering a no-haggle, no hassle experience, and an incredible selection of vehicles.
Virtually all of our customers say they would recommend us to friends and family. Our client advisors are trained to have integrity, and to be transparent and respectful to every customer every day, every deal. We treat our employees and co-workers with the same spirit of respect, and as a result it's become our culture to be fair-minded when dealing with customers and each other.
Why Choose Serra Champaign and the One-Price Promise?
Ben Quattrone, Executive Manager and Owner, explains the philosophy behind this
new buying process now available at his dealerships.