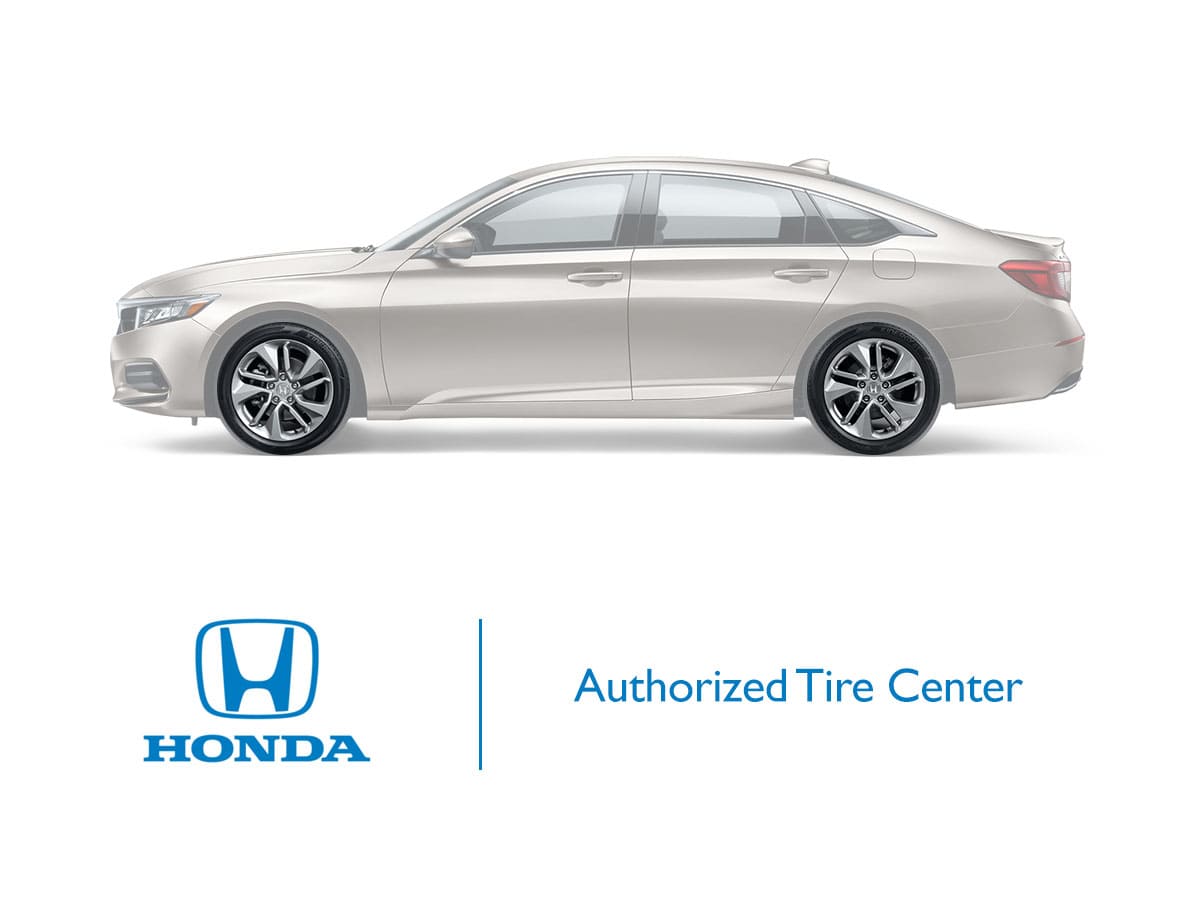 Tire Store and Tire Repair For Hondas In Champaign
Our tire department has all types of tires for your Honda vehicle. Our technicians will help you select the right tires for your needs. When we do not carry the tires you want, we can order them. When you come in for an appointment, we will check the tread and tire pressure on all tires. We have new and used tires depending on your needs. We balance tires that we install to avoid vibrations on the road. Our professional technicians will mount the tires on your vehicle correctly as they are trained. Come in for new tires, or to replace a worn tire, we have the services to meet your needs. We have all types of tires for sale in Champaign.
Don't wait when your tire loses air or looks low; take advantage of our tire repair services. Sometimes we can fix your tire with a patch or plug replace a leaking valve with a new one. We check your tire pressure because the wrong pressure can lead to leaks and blowouts. When we find a problem, we can adjust the pressure to the right specifications. One reason we check tire tread is that tire wear can lead to early repair on the tires.
Other Tire Services for Hondas in Champaign
Tire rotation is repositioning your tires on different wheels from front to back, side to side, or back to front according to the manufacturer's specifications. This saves wear on the tires and keeps the vehicle running safely. Tire rotations should be done every 5,000 miles and will prevent uneven wear and costly repairs. We will check all your tires for excessive wear when we perform this service. Sometimes, we will rebalance your tires during this service. Our technicians will use the best pattern of rotation for your vehicle.
Wheel alignment is an adjustment of the vehicle suspension and the body's connection to the wheels. Signs it needs an alignment are vibrating, pulling to one side, losing air, and the tire light is on. We have two-wheel alignment and four-wheel alignment services depending on the type of vehicle you drive. We will check the angles, how the tires turn, joints, bearings, and suspension parts. We check the steering axis tilt and angle. We have the specialized equipment to adjust and repair any alignment problem.