Honda Odyssey Service Schedule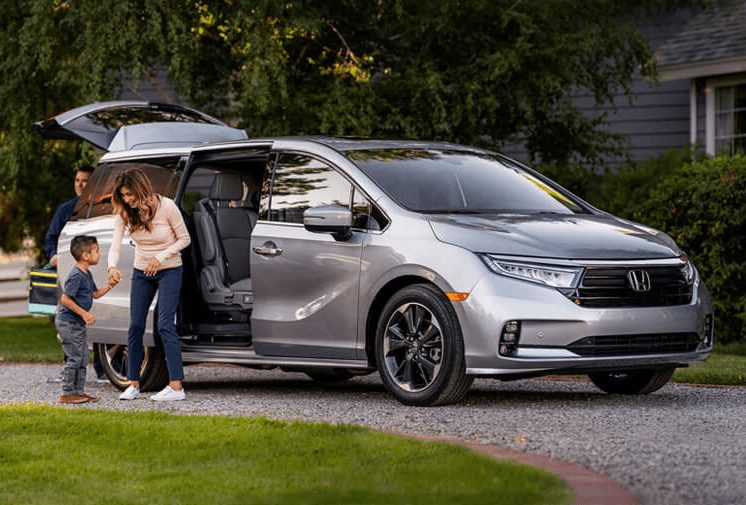 Your Honda Odyssey is built to last, but if you really want this minivan to be a vehicle that you can depend on you have to keep up with routine maintenance. Fortunately, for you, the mechanics here at Serra Honda of Champaign offer all of the services needed to keep your Honda Odyssey in top shape. When you see one of the following readings on the odometer, it's time to make an appointment.
7,500 Miles
Your first major service visit means an oil change and an inspection of some key parts, like the tires, brakes, and battery. This helps us spot any small problems before they become big ones. You might also need a new engine oil filter.
15,000 Miles
This is a good time for a tire rotation and possibly a cabin air filter replacement. The latter could last up to 30,000 miles though. We'll also take a look at your calipers, steering rack, and tie rod ends.
30,000 Miles
At this mileage you may need new spark plugs. The mechanics at our Honda service center can also inspect your suspension, exhaust system, and brake pads at this appointment.
45,000 Miles
Our mechanics will inspect every part of your braking system at this mileage. We can also check your coolant level and inspect some of the hoses that help your vehicle run safely and efficiently.
60,000 Miles
Now it might be time for a new battery. These typically last three to five years. We'll inspect it for corrosion and make sure that it can still hold a charge. This is also a good time to flush the transmission fluid and replace it with new fluid
Whenever you approach one of these milestones or whenever you think something is up with your minivan, schedule an appointment at our Hyundai service center in Champaign, IL. We'll get your Honda Odyssey back into top shape in no time!